Christiane Agricola – Author of "The Battles."

Christiane Agricola is a globetrotter born in Germany. After her studies in energy and process engineering, she worked in environmental protection but soon discovered that an employee-life wasn't compatible with her personality.
At the age of 38, she decided to change her career and  became a self-employed nutrition and wellness tutor. Since then, her coaching includes not only nutrition, but also healthy lifestyle, personal development, and self-improvement.
Since a young age she took a vivid interest in nutrition and weight control. At 14, she already created daily meal plans for people who suffered from weight problems.
Reading has always been a big passion of hers. As a child, she could spend days at a time reading books. Among Christiane's favorite authors are Gabriel García Márquez, Toni Morrison, Simone de Beauvoir, J.K. Rowling. She's also a big fan of business philosophers and self-help authors such as Jim John, David J. Schwartz, Brian Tracy, Dale Carnegie, Wallace Wattles and Napoleon Hill.
Besides reading, she loves graphic design, making videos, photography, and creating websites and blogs.
Sports has always been another important part of her life, especially jogging, fitness classes, rock climbing, trekking, skiing, and horseback riding. Back in France, she has been a competitor in Ski Mountaineering and Endurance Riding. She then owned two Arabian horses.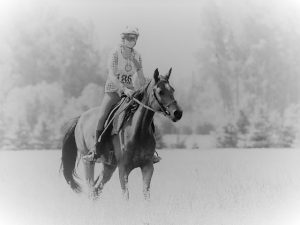 Like many, she admits to loving a few TV shows, such as The X-Factor, American Idol, and The Voice, as well as some popular TV series like Friends, The Originals, NCIS, and musicals and movies ranging from James Bond to Monty Python.
Her book The Battles encourages positive thinking and goal achieving for those seeking success in their own business ventures and personal projects.
More than a decade ago when starting her home business, she went to a local book shop to find books that could help her to succeed. At that time online bookstores were only just beginning, and the choice in a brick and mortar store was very limited.
Today, online bookstores make choices abounding and easy. But although people can now get myriads of great titles in the self-improvement category at a click of a mouse, many people cringe from reading that kind of literature.
After coaching hundreds of teammates in her direct selling business, Christiane believes in the crucial importance of personal development.
She felt that there was a need for fresh and entertaining self-help books, based on the eternal wisdom of the ancients, and pleasant to read by everybody.
The Battles: A Fabulous Odyssey Seeking The Secret of Success and Positive Thinking is a mixture of fantasy, science fiction, and personal development. It is intended to inspire people to find their life purpose, take action and reach their goals. However, unlike the usual self-improvement book, Christiane hopes to make her readers feel like heroes and have the playfulness of children. Through creativity and emotional intelligence, she will guide the student in building an amazing personal project.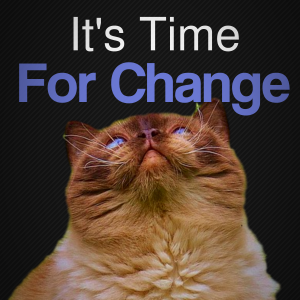 Furthermore, the author wants to encourage you to accomplish your goals in a responsive manner. Money, profit, and wealth are not all that matters, regardless of the damages on nature or human cultures. Our planet is suffering. We need to change.  Stop our greed for more, no matter the price. Or it will be too late.
Let's make our world a better place for all of us!
Christiane has traveled all over Europe, passed two months in the Himalayan region, and visited Africa, North, Central, and South America.
Throughout her life, she had relocated to many places such as Greece, France, Argentina, and had now settled in the beautiful and calm environment of Paraguay, South America. It's a country where her grandfather once lived, serving as a school director, professor of economic history, and adviser to the Minister of Education.
She's a proud mom of two twin cats and a charming greyhound girl.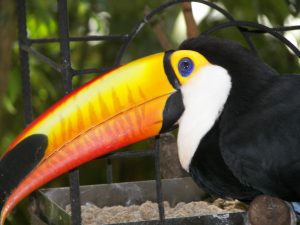 Any question or message? Click here
Author Page on Amazon: www.amazon.com/Christiane-Agricola/e/B01N5N1C99
Blog: christiane.agricola.me
Find her on Facebook:
Christiane Agricola's Coaching Page
Find her on Twitter: @Ch4Hbl
Find her on Instagram: @coach.christiane